Metal stud petitions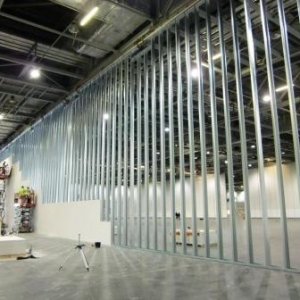 Metal stud Partitions offer simple and complete solutions to space division throughout both
commercial and domestic premises due to their versatility, light weight and speed of construction.
There are a number of systems and sizes of stud designed for use in a variety of applications
depending on the tyoe of building, the fire and acoustic performances specified etc. When combined with specialised boards and/or insulation in the cavity 'C' studs or 'I' studs will provide a partition suitable to achieve almost any specification required.
A range of metal wall linings are also produced which can be ayyached to walls to provide a cavity for wither additional thermal or acoustic performance, or to accommodate services if required.